Young Women's Issues Forum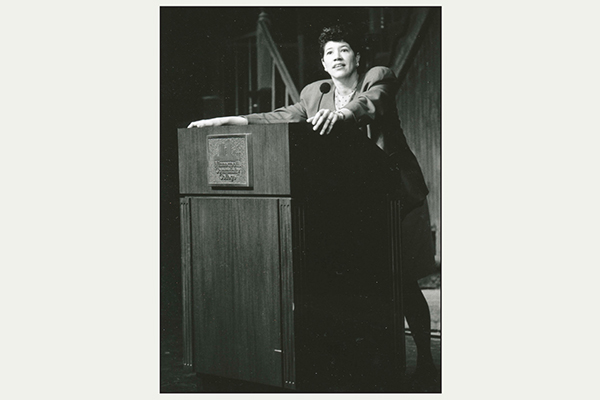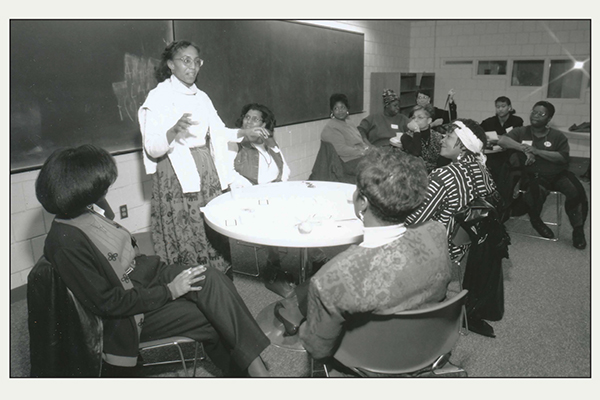 The Young Women's Issues Forum began in 1992 as an expansion of the existing debutante workshop.
The forum focused on providing space for young women of African ancestry (ages 12-18) from across the Twin Cities to come together. In a supportive environment, they discussed issues of common concern and shared ideas and strategies to help them cope with the many pressures they may have faced. They were surrounded by positive role models that fostered and enhanced their self confidence, self esteem, and self worth.
Forum workshops covered a variety of relevant topics such as racism and sexism, dating and relationships, teen stress, coping with peer pressure, loving yourself from the inside out, substance abuse, mental health, setting life goals, managing conflict, and many more. Each year a well known, often nationally known, African American woman delivered an inspiring keynote presentation to the group.
Over 1,600 young women participated in the program. For many of the participants, this program was a rare opportunity to discuss issues of importance in a safe space surrounded by other girls and women who looked like them. This program confirmed the need and commitment that representation matters.
*"I think my friends really need to hear these things.
They need to see positive Black women talking about our heritage and how special we really are."
*"[This] was great…[it] helped me realize that everything I do, I am held accountable for.
[This] has given me the push I needed to get moving."
*"I believe Black female role models are needed and this activity shows just how many there are."
*Comments from Forum participants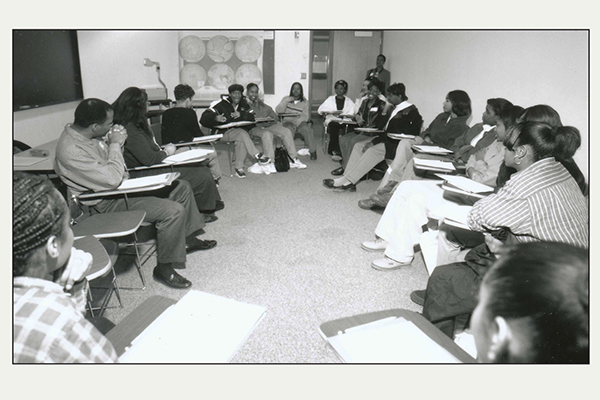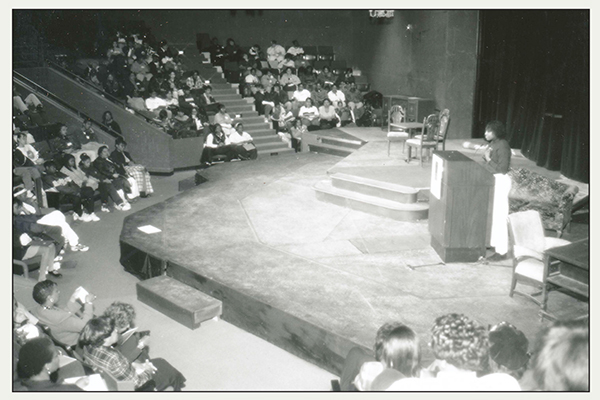 The Women's Support Session
Family members of the Young Women's Issues Forum attendees were interested in learning more about their own health and well-being while their daughters were in session. The Women's Support Session was formed to create this space.
Forum Speakers
Some of the remarkable women who spoke at the Forum:
Dr. Bertice Berry (television personality) • Hydeia Broadbent (HIV/AID Activist)
Ashley Coleman (Miss Teen USA 1999 ) • Dominique Dawes (Olympian) • Gail Devers (Olympian)
Teresa Edwards (WNBA player and Olympic gold medalist) • Chamique Holdsclaw (Olympian)
Kenya James (Black Girl Magazine) • Melba Moore (actress and singer)
Deborah Prothrow-Stith, M.D. (Ass't Dean, Harvard School of Public Health, Expert on Teen Violence)
Susan L. Taylor (Editor-in-Chief of Essence Magazine & VP of Essence Communications Inc.)
Patricia Russell-McCloud, J.D. (former National President of The Links, Incorporated and renowned orator)
Iyanla Vanzant (television personality and author)
Next Page: Linked for Leadership