Over the past 50 years, the Minneapolis/St. Paul (MN) Chapter of The Links, Incorporated has awarded more than one million dollars in scholarships to over 1,000 college bound youth who demonstrated financial need and superior academic achievement. Other fundraising events supported community organizations like Penumbra Theatre and the YMCA.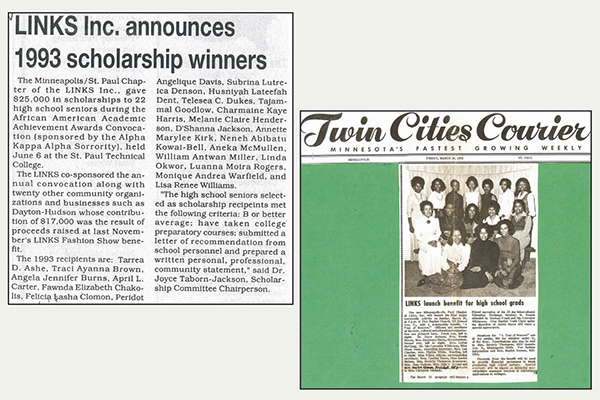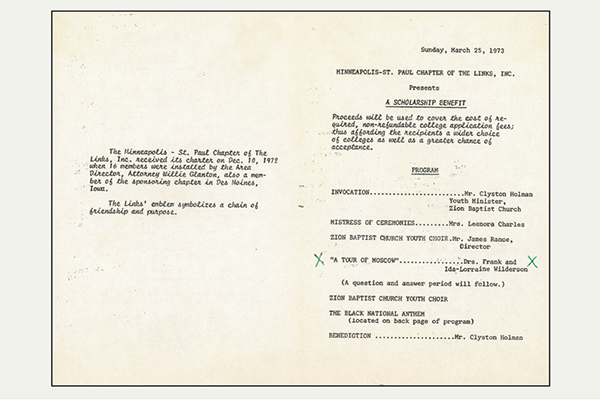 Scholarships
The scholarship program was supported in partnership with a variety of large fundraiser events such as the Fashion Show, Mardi Gras Party, the Debutante Cotillion, and most recently, Quarantine Blues. In addition to these events, scholarship funds were donated by foundations, corporations, and individual donors.
Scholarships were awarded to high school seniors of African ancestry with a B average or better. Each applicant took college preparatory courses, supplied a letter of recommendation, and presented evidence of community involvement. Recipients attended both public and private high schools around the Twin Cities metro area.
The majority of scholarship prizes range between $1,000 and $2,500. Up to 30 deserving scholars receive their award during the annual African American Achievement Awards. At this award program, local African American organizations recognize metro youth and their academic excellence.
Next Page: Fundraisers for Scholarships and Programs