National Trends and Services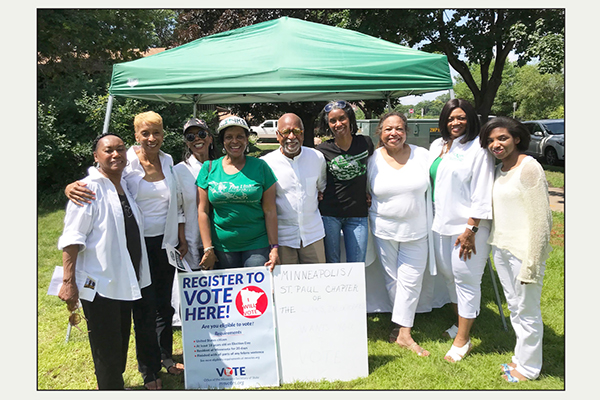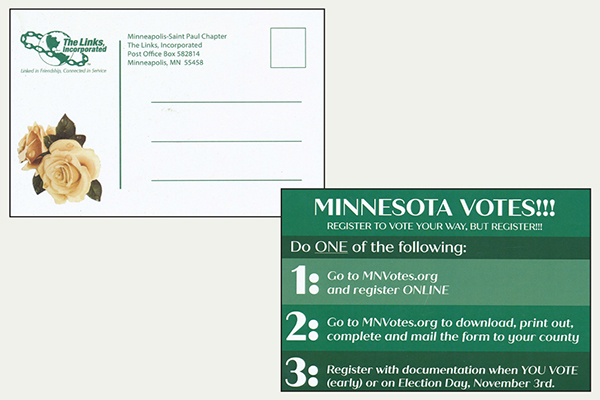 Get Out The Vote
The Minneapolis/St. Paul (MN) Chapter began participating in this national initiative in the mid-1990s with a focus on young Black and brown voters, ages 18 to 22. This program created awareness around voting issues, worked to increase voter turnout, helped expose voters to various bipartisan candidates, and assisted formerly incarcerated individuals learn about restoring their voting rights.
Links members worked together to help community members register to vote and learn about early voting options though tabling activities at Rondo Days and Juneteenth, and by mailing postcards for voter registration drives.
The initiative sought to engage new voters of color, ages 18-25 in the November 2020 election. Links members hand-addressed 1,500 postcards describing voting method options and requirements during the pandemic. Targeted neighborhood communities in Rondo, North and South Minneapolis, and Brooklyn Park, received cards created by Minuteman Press, a local, Black-owned company. Because of its success, Secretary of State Steve Simon expects to work with the chapter in upcoming elections to reach communities of color.
Next Page: National Trends and Services: Other Projects